18th European AIDS Conference London, United Kingdom October 27–30, 2021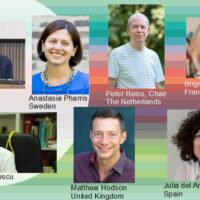 The 18th European AIDS Clinical Society (EACS) conference is fast approaching (27–30 October 2021) and this year it offers the convenience and flexibility of both an in-person and online format.
Networking and face-to-face interactions with colleagues are a valuable part of congress attendance, so for those of you who are unable to attend in person, we are excited to provide you with the opportunity to recreate the congress 'coffee-break' experience from the comfort of your desk.
Throughout the congress, Gilead will be running a 'virtual huddle' (organised and funded by Gilead Sciences Ltd), which will provide you with an opportunity to connect with fellow congress attendees and interact directly with world-leading experts in the field.
DAILY DIGESTS
Our experts will provide their thoughts on a selection of posters and presentations from each day of the congress in the form of a 'Daily Digest'. Here they will highlight some of the most exciting research and the implications for current clinical practice and the wider treatment landscape.
'ASK ME ANYTHING'
Our experts will also be on hand throughout the congress to answer your questions via the virtual platform, and provide their perspective on the latest developments in the field.
This virtual huddle promises to be an exciting opportunity to engage with colleagues and world-leading experts at EACS this year and we would be delighted if you could join us.
To register your interest or for more information please contact EE12HIV@publicislangland.com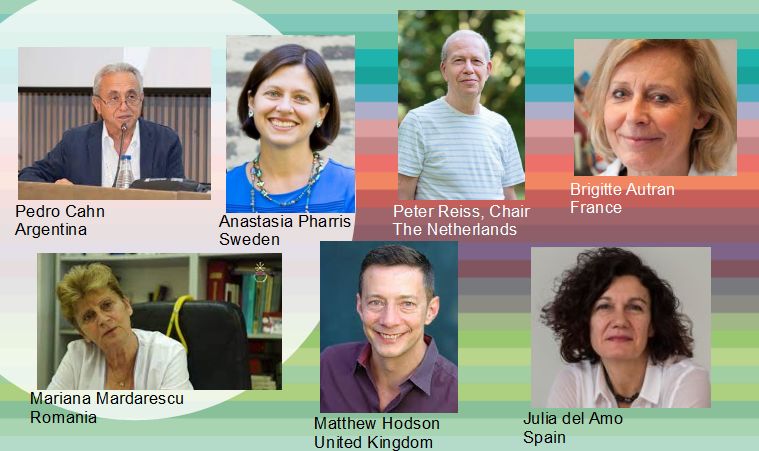 GET TO KNOW OUR EXPERTS
Dr Mariana Mardarescu
Mariana is a Consultant at the National Institute of Infectious Diseases and Coordinator of the Compartment for Monitoring and Evaluation of HIV/AIDS Infection in Romania. Mariana is also the Head of the Paediatric and Adolescent Immunodepression Department in Romania and has an extensive record of presenting at international congresses and publishing scientific research in the field of infectious disease.
Associate Professor Nina Yancheva
Nina is an Associate Professor and Head of the HIV Clinic at the National ID hospital in Sofia, having obtained a PhD in the field of HIV treatment at the Medical University of Sofia. Nina is an experienced researcher in the HIV field who maintains strong working relationships with many non-governmental organisations
Professor Josip Begovac
Josip is a Professor at the University Hospital for Infectious Diseases Dr. Fran Mihaljević, Zagreb, where he also works as an infectious disease specialist. Josip is the Head of the Reference Centre for Diagnosis and HIV Treatment, for the Croatian Ministry of Health. He has written over 220 scientific articles relating to HIV treatment and has extensive experience treating HIV patients in Croatia. Josip is considered the leading key opinion leader for HIV treatment in Croatia and is known as a regional expert