The 8th National HIV/AIDS Congress 3rd Central European HIV Forum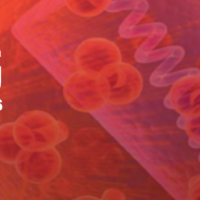 On behalf of The European HIV/AIDS & Infectious Diseases Academy and The National Institute for Infectious Diseases "Prof. Dr. Matei Bals" I have the pleasure to invite you to the 8th National Congress HIV/AIDS. The increased international interest that our meeting has raised in recent years has prompted us to consider it a Central European Forum on HIV topics as well. More and more clinical and laboratory research groups with similar resources and experience, similar epidemiological and cultural backgrounds are considering useful to share their results within such a setting. A distinguished group of HIV experts have accepted to give keynote lectures. We believe that networking in our region is essential for increasing the quality of the scientific life. The sessions have been designed to accommodate innovative results from research groups with average and limited resources. Joining such resources might facilitate improving the scientific quality and visibility of our work.
The city of Sibiu will host the event in May 5-7, 2016. We trust that the cultural resources of the city and the picturesque Sibiu county will contribute to the success of our meeting. Not least, we are happy to have as partners in organizing this Congress The European Society for translational Antiviral Research (ESAR; http://www.esar-society.eu ) and Justri (http://justri.org/web/)
Looking forward to seeing you in May in Sibiu!
Professor Adrian Streinu-Cercel, MD, PhD